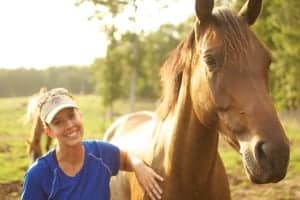 I am so excited to share my ongoing fitness journey with you, especially if it helps you through your own journey to better health. My journey began in 2012 when I made the choice not to relinquish my inner youthful feeling into the stereotypical average middle aged overweight woman.
At the time, I had allowed myself to become sedentary after the illness and death of my husband – not to mention my diet contained too many empty calories. I wasn't happy with the way I looked, felt or the lack of energy I had. It affected my attitude, confidence and motivation.
Since then, I have learned how to feel healthier and stronger through better eating habits and being active in different ways by discovering a "why" to being fit and healthy. I strongly believe if you want to lose weight and keep it off, you have to discover your "why". Your "why" will be the motivation it takes to stick with a new healthy way of living.
If you have realized you are not feeling your best self, but are ready to make a change, then this is the right place to be! Here you will find workouts, motivational support, educational tips and you can also join our Facebook support group, Women Over 40 Losing Weight & Living Healthy or the amazing exclusive Fit Found Me Weight Loss Group.
While I enjoy this blog, I love the weight loss group. In the weight loss group, we become supportive friends sharing the ups and downs on a daily basis. There are several communications a day including motivation, tips, and videos.
Bottom line, I am an average mom happy to share the ups, downs, and know-how of losing weight and getting in shape through my personal journey. I will share ways to meet your healthy lifestyle goals through everyday living, in between life's busy schedules of work, kids, grandkids dogs and even a horse in my case!
I am so grateful for those of you already in the Fit Found Me family. Your comments and input are invaluable as I look forward to hearing from each of you.
Being active and healthy doesn't have to be another item on your to-do list, it should conform into your life easily and naturally.
Stick around. Let's do this together. Day by day. Meal by meal. Workout by workout…
Fit will find YOU!
Stephanie