Follow my blog with Bloglovin Week 3 weight loss challenge is here! The week is packed full of fat burning workouts, nutritional guidance, and tips to staying motivated to lose weight and get in shape for every woman over 40. You are on a roll! This is the 3rd week of...
It's week 2 weight loss challenge,  toning, perfect for women over 40 like you! Toned muscles equal a slimmer, stronger, you with increased metabolism and help reduce everyday injuries. The first week of January weight loss challenge is in the books! I hope you had as...
Breads, pastries, sweets and pasta. My old typical way of eating. It wasn't that I didn't like vegetables, it was more about what was easy to grab on the run or easy to cook. We ate out...a lot. I never even gave calories, certainly not macros much thought until after...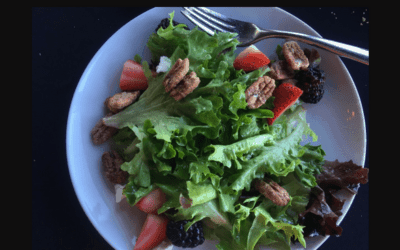 You have probably heard me say how often we include a simple salad in our dinner. We have been eating salad everyday to help with our daily vegetable macros goal and overall health. Maybe you need a bigger reason why to add a few greens to your daily nutrition......
Menopause and weight loss are arch enemies...or so we are told to believe. Weight loss after 40 seems to come to a screeching halt after menopause symptoms start. It feels like you just looked in the mirror one day and overnight you gained 30 lbs. You try to lose...
My journey began in 2012 when I made the choice not to relinquish my inner youthful feeling into the stereotypical average middle aged overweight woman. I strongly believe if you want to lose weight and keep it off, you have to discover your "why". Your "why" will be the motivation it takes to stick with a new healthy way of living.
Stick around. Let's do this together. Day by day. Meal by meal. Workout by workout…